Ford F150 Accessories and Upgrades
Welcome to subiespeedshop.com a division of Driven By Style LLC and specializes in F150 accessories. For instance we published this website to cater to Ford F150 owners looking to customize their trucks. As a result we are constantly expanding our catalog of Ford F150 upgrades and parts that our customers need. Additionally we also offer performance and suspension upgrades that will really improve your F150. Finally we have over 10 years experience providing quality parts for Ford F150 to customers all over the country. In conclusion weather you are looking for a few simple accessories or want to completely build your F150 we have you covered.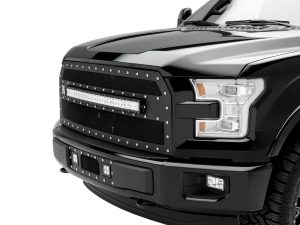 The first upgrade most owners look to for their Ford F150 is a new front grille. For this reason we have loaded our catalogs with quality F150 grilles from APS and TREX Billet. A new front grille can really make a big difference in how your F150 looks. All our grilles come with warranty as well as mounting hardware and installation instructions. Most grilles can be installed in under an hour.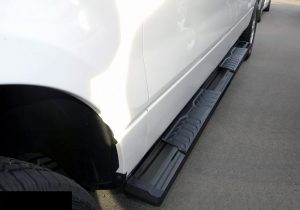 A must have for most F150 owners is a set of quality running boards. Not only do they make your vehicle look better but they greatly improve convenience. We offer quality Ford F150 running boards from brands such as APS. APS offers dozens of running board options for F150 models up through 2020 model year. All running boards include hardware and installation instructions for hassle free install.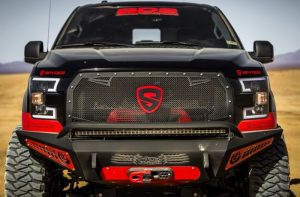 Few upgrades will make as much of an impact on how your F150 looks than upgrading the bland factory headlights. As a result we have stocked our catalogs full of quality F150 headlights that feature modern styling and improved performance. Weather you want to replace damaged or worn factory headlamps or want to upgrade for fresh styling we have hundreds of headlights to choose from. Available options include halos, light bar and LED accents. Finishes available include chrome, black and smoked lenses.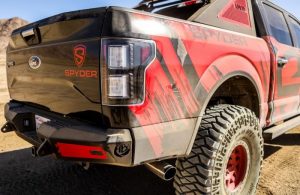 Are you in need of replacement tail lights for your F150? Look no further than our catalog of aftermarket F150 LED tail lights. All of our tail lights are a simple plug and play installation that can be done in a matter of minutes with simple hand tools. We offer quality F150 tail lights from brands including Spyder Auto, Spec-D and XTune. Browse hundreds of F150 tail lights in various styles and finishes including black, chrome, and smoked housings.
Custom Hoods – Fiberglass & Carbon Fiber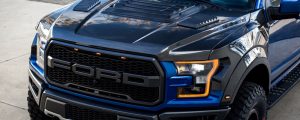 One of the best ways to add some style to your truck is to upgrade the hood. We carry a wide selection of F150 hoods in both fiberglass and grade A carbon fiber. Our F150 fiberglass hoods allow you to color match the hood and make the new custom styled hood to look like a factory option. Secondly for owners that want to add some exotic appear we offer F150 carbon fiber hoods. Additionally these hoods can also be partially color matched while leaving some exposed raw carbon or can be clearcoated and installed with fully exposed carbon fiber weave.
Off Road Bumpers by DV8 Off Road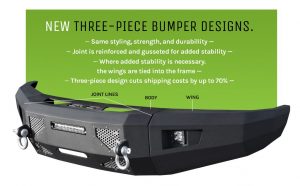 F150 DV8 Off Road Truck Front Bumpers are made with high tensile strength 3/16 inch steel. Additionally they are reinforced with 1/4 inch steel in key areas which allows them to accommodate up to a 12,500 lbs winch and 2 shackle mount points. Secondly we also use a 2 step powder coating process. First the bumper is coated with a thick layer of a proprietary compound for corrosion resistance, then we coat the bumper with our textured black, UV resistant, scratch resistant powder coating. As a result this is a bumper that will look good and perform well for the lifetime of the vehicle.
Automotive experts not just a call center!
Call us at 888-669-1154
Chat with us live
Latest Content