Accessorize and Upgrade Your 2009-2014 Ford F150
Are you looking to customize and update your truck with 2009-2014 F150 Accessories? You came to the right place! For instance we carry a vast selection of upgrades and accessories for your Ford F150. For instance we carry all the popular 2009-2014 F150 accessories such as grilles, running boards, head lights, LED tail lights and more. Additionally we also offer upgrades to make your truck perform including air intake systems, exhaust systems and tuning solutions. Finally the staff at Driven By Style has been delivering F150 parts to customers all over the country since 2009. In other words you are in great hands with our friendly and knowledgeable staff.
Featured Products: Check out our most popular 2009-2014 F150 Accessories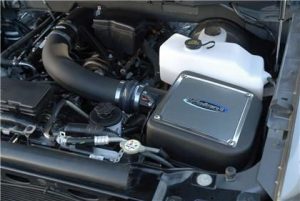 Let your F150 breathe easier with a cold air intake. Our selection of 2009-2014 F150 Cold Air Intakes includes options for all engine configurations including V8 and V6 ecoboost models. F150 intakes available from quality brands including Advanced Flow Engineering, Airraid, Injen, K&N and Volant. Increase horsepower and torque and improve the fuel economy of your Ford F150.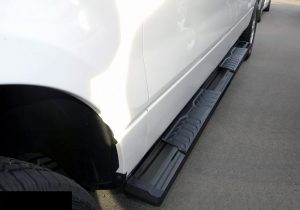 Get in and out of your truck alot easier with these 2009-2014 F150 running boards. For instance our wide selection of side steps and nerf bars will really make your truck look great as well as more convenient to get in and out of. Shop our extensive collection from quality brands like APS. Our F150 running boards are the perfect convenience upgrade for any style truck weather for work or your daily driver.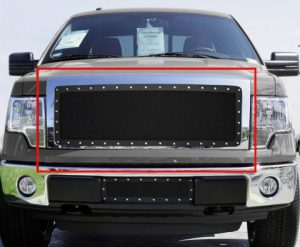 Upgrading the front grille of your F150 is the easiest way to give your truck a fresh facelift. Check out our selection of 2009-2014 F150 Front Grilles from high quality brands including APS and TREX Billet. No matter what your budget we have a grille for you. We feature many styles of F150 grilles including mesh, rivet, billet and more. Most grilles are a simple bolt on installation. Some of our premium brands such as TREX provide grille upgrades that radically transform the F150 into a real attention grabber with both luxurious and aggressive designs.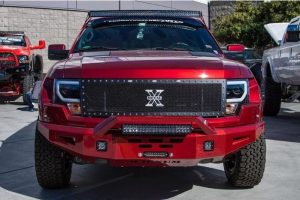 One of the most popular upgrades among 2009-2014 F150 owners is upgrading the lighting. We carry a wide selection of F150 headlights for 2009-2014 F150. Take a look at our selection we have to offer as well as how to install 2009-2014 F150 headlights. Upgrading our headlights can be one of the best upgrades you can do to your F150. Not only do these lights look great but they also are the perfect replacement to worn and weathered headlights with hazy lenses.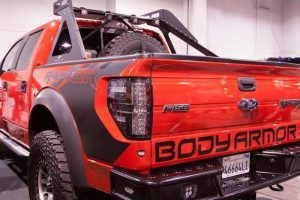 One of the most popular and cost effective upgrades you can do with your F150 is upgrading the tail lights. We carry more than 20 different styles of 2009-2014 Ford F150 tail lights. Styles include LED and light bar versions. Additionally we offer a variety of finish options including chrome, black, red as well as smoked lens options. Our tail lights are all plug and play and easy to install in minutes using simple hand tools.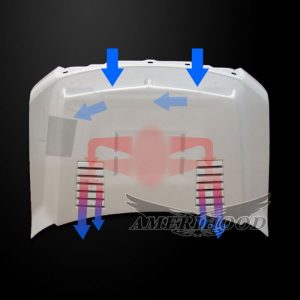 Are you looking to upgrade how your F150 looks and add some improved performance and cooling at the same time? For instance check out our 2009-2014 F150 Fiberglass Hoods. We offer high quality hoods for F150 from brands including Amerihood, VIS Racing, RK Sport and more. Additionally the hoods from Amerihood feature built in induction and cooling improvements with functional venting. Any time you can get cooler denser air into the engine you are improving the efficiency of the intake charge. As a result you will produce more power. Furthermore the under hood temperatures will be reduced with the aid of heat extractor vents that give hot air an escape from being trapped in the engine bay.
Driven By Style LLC Expert Staff
If you have any questions please feel free to ask. We have on staff experts that install these types of products as well as manufacture our own line of in house carbon fiber and fiberglass parts at Driven By Style. Please follow our composites team on Instagram.

Driven By Style LLC 10 Year Anniversary
Automotive experts not just a call center!
Ford F150 Accessories Specialists
Call us at 888-669-1154
Chat with us live